Teaching, Learning, and Leadership

Creating the future of education by supporting the whole educator.
It's official—ISTE and ASCD will unite and become divisions of a new education nonprofit organization. As one collective group, the two organizations will expand their influence to serve all educators throughout their careers and set a course to design the future of education by modernizing instructional practices that close access and equity gaps.
Uniting technology with pedagogy to design the future of education.
Setting the pace for innovation in education.

Expanding support for the whole educator with evidenced-based learning.
Building a larger community of passionate, life-changing educators.
Leading with courage and conviction to reimagine education.
ASCD empowers educators to achieve excellence in learning, teaching, and leading so that every child is healthy, safe, engaged, supported, and challenged. Contact ASCD.
Richard Culatta, ISTE CEO and recognized global education leader, will lead the newly formed organization. Prior to joining ISTE in 2017, he served as the chief innovation officer for the state of Rhode Island and was the director of the U.S. Department of Education's Office of Educational Technology. Richard and family live in Virginia.

"Bringing together ISTE's leadership in innovation and technology with ASCD's expertise in inclusive pedagogy creates an organization uniquely positioned to reimagine learning."—Richard Culatta
Two California Principals Receive Award for Outstanding School Leadership from the U.S. Department of Education!
Two principals from the same district are recipients of the 2023 Terrel H. Bell Award for Outstanding School Leadership from the U.S. Department of Education!
California Principals Pauline Cho of Wedgeworth Elementary School and Danielle M. Kenfield of Glen A. Wilson High School, both in Hacienda Heights, are recipients of the 2023 Terrel H. Bell Award for Outstanding School Leadership from the U.S. Department of Education.
Nine school principals of National Blue Ribbon Schools were selected for the honor. Two from California.
"Great principals play a pivotal role in building thriving school communities and empowering teachers to meet the diverse needs of every student," stated U.S. Secretary of Education Miguel Cardona. "As recipients of the Terrel H. Bell Award, you have served as catalysts, fostering positive school cultures, and finding new ways to engage students, parents, families, educators, and staff. You continue to raise the bar as school leaders, and your dedication inspires others to bring their best each day. The prestigious Bell Award is our way of recognizing and celebrating your hard work and indispensable leadership."
The award was named for the second U.S. secretary of education, Terrel H. Bell. It honors school leaders who are committed to education as a powerful and liberating force in people's lives, according to a news release from the Education Department. Principals are nominated by their school communities during the final states of the National Blue Ribbon Schools application process.
We Want You!
Join a CASCD Committee!
CASCD's committees are a great way to get involved.
More information here: interest form.
Today, Children Now released the 2023 California County Scorecard of Children's Well-Being, an interactive tool that delivers data on how kids are doing in each of California's 58 counties, and tracks over 40 key indicators of children's well-being – over time, by race/ethnicity and relative to other counties – from prenatal to the transition to adulthood.

This year, we've added 6 new indicators to provide a more comprehensive whole-child view, including the percent of low-income children reached by CalFresh, children with Medi-Cal who had a blood lead screening by age 2, and 5th graders in foster care who met or exceeded standards in science.

To learn more about the Scorecard and how to use it to improve outcomes for kids in your community, please join this webinar:

Tuesday, January 31st, 10:00am
Register Today!


Children Now Presenters:
Ted Lempert, President
Kelly Hardy, Senior Managing Director, Health & Research
Vincent Stewart, Vice President, Policy & Programs
Stacy Lee, Chief Learning Officer & Senior Managing Director, Early Childhood
Susanna Kniffen, Senior Managing Director, Child Welfare & Government Relations
Lishaun Francis, Director, Behavioral Health
Here's the link to resources from KQED followed by a few examples of topic descriptions:
https://docs.google.com/spreadsheets/d/1RxGoat02NrKSeZc3CCdnX8yELZazb9IjJQ25O9CPiHI/edit?usp=sharing
Youth Media Challenge: Call for Change
Young people are leading the way as advocates for change on a local, national and global level. Help your students reach beyond the classroom and share their ideas for how to make the world a better place with this audio or video commentary project.
https://learn.kqed.org/challenges/teachers/call-for-change
Youth Media Challenge: Perspectives
Perspectives is a radio commentary show on KQED that asks listeners to submit personal stories about something they learned, a challenge they overcame or something extraordinary that happened to them. Now it's your turn. Write about something in your life—a powerful memory, life-changing moment, a lesson learned—using vivid, precise language and word choice that bring the story to life in the mind of the listener.
https://learn.kqed.org/challenges/teachers/perspectives
Youth Media Challenge: Engineering for Good
The world is full of problems that need smart solutions. That's where engineers come in. Engineers go through a design process to understand a problem, design a solution, test and improve their design, then build it.
https://learn.kqed.org/challenges/teachers/engineering
Above the Noise: How does the Landback Movement Challenge How We Think About Our Relationship to the Land?
The Landback Movement calls for the return of all lands to indigenous communities to repair the harms of the past, like forced removal and genocide, and restore human society's relationship to the land as caretakers, not overlords. Sound impossible? Watch this episode to learn more about how the Landback Movement in the United States and worldwide calls into question the whole notion of "owning" land, and how indigenous land caretaking practices heal the Earth--and can even protect against climate change.
Professional Development Offerings
Professional Development Events
Let's Stay in Touch!
CASCD is active on Twitter: #cascd, @CA_ASCD, and Facebook: California ASCD. We'd love to see what's happening out there, feel free to tag us! #cascd or follow us!
For email updates contact cascd@cascd.org.
WELCOME TO OUR NEWEST CORPORATE PARTNERS!
Greenfield Learning is a passionate team of educators and edTech specialists who provide superior quality educational consulting and professional learning services to support educators, and research-proven educational tools to support personalized instruction for students of all grades and abilities. Our mission is to partner with schools and school districts to help all educators and learners achieve their greatest potential. We are in total alignment in our respective approaches and vision with California ASCD!
We invite you to visit our website at:
At Renaissance, our goal is to help teachers teach better, students learn better, and school administrators lead better. Our interconnected solutions accurately assess learning and growth, provide insight-driven instruction and practice, and take a whole child approach to data-informed decisions.
Our instructional ecosystem gives teachers and administrators the ability to see every student so they can help them fulfill their potential. Our assessment tools give a complete, holistic picture of what students are excelling at and struggling with---and then equips teachers with engaging instructional materials to help all students succeed.
We invite you to explore our website at https://www.renaissance.com/see-every-student/
30 sec Brand Film- click here
Houghton Mifflin Harcourt is a learning technology company, delivering connected solutions that engage learners, empower educators, and improve student outcomes. As a leading provider of K-12 core curriculum, supplemental solutions, and professional learning services. HMH partners with educators and school districts to unlock students' potential and extend teachers' capabilities.
2022 School Counselor of the Year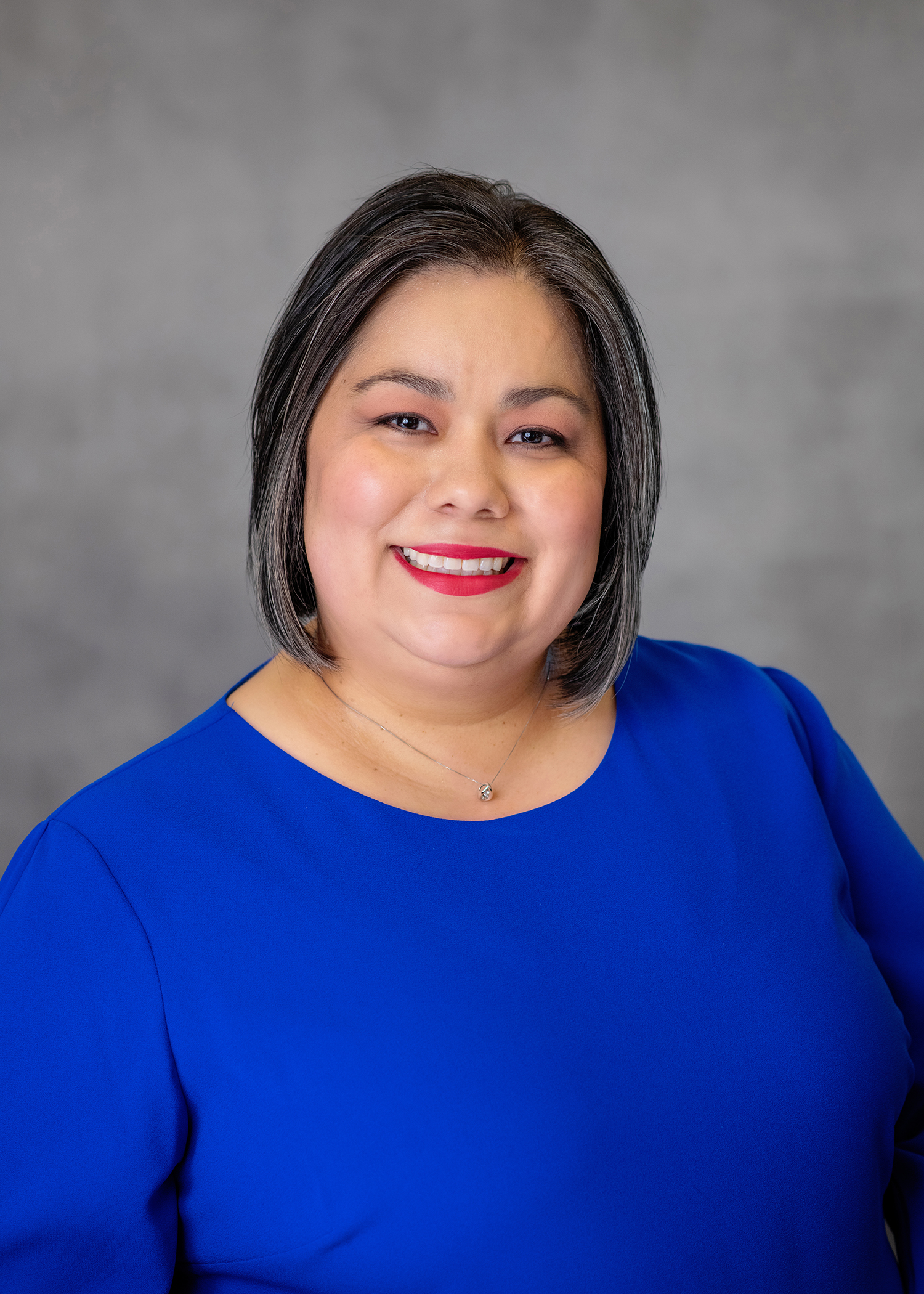 Congratulations to Alma Lopez, lead school counselor at Livingston Middle School in Livingston, Calif., and the district school counseling coordinator, the 2022 School Counselor of the Year (#SCOY22).
"Alma Lopez embodies the full spirit of school counseling. The deep commitment she has to her community, her relentless focus on providing equitable outcomes for her students and her implementation of a comprehensive school counseling program were evident throughout her application and interview process," said Valerie Hardy, School Counselor of the Year Selection Committee member. Read more about Alma. Discover what inspires alma and learn about her home state in a short video. Learn more about Alma's school counseling journey in Episode 22 of ASCA's
"Each year, this School Counselor of the Year program shows us what the research tells us – that school counselors have a significant impact on students' academic achievement, social/emotional development and plans for life after graduation," said Jill Cook, ASCA executive director. "Through her dedication, contributions and excellence, Alma Lopez has demonstrated her commitment to the values and mission of the school counseling profession."
CalCurriculum helps districts adopt and implement great instructrional materials through support tailored to the California context. Our website features a Reports tool from EdReports that provides independent reviews of instructional materials across content areas to support local decision making.
Universal Transitional Kindergarten (UTK) Resources
\
General Universal Prekindergarten Guidance
This collection houses resources and guidance that local educational agencies and partners can use in preparation for the implementation of Universal Prekindergarten (UPK) in California. State and local implementers, leaders, and practitioners of UPK can find information on early learning and care programs, key local partners that can assist in UPK planning efforts, archived webinar materials, and more. Additional guidance will be added to this collection as they are developed.
KINDER L.I.G.H.T.S. podcast
It's all about raising the profile of early learning and celebrating wonderful Kindergarten educators, as they share stories of their highs, lows and some of the wild fun in between!
You'll hear unvarnished truths and advice about teaching in Kindergarten learning spaces, shared by educators, who are L.I.G.H.T.S. of hope, joy and love for their students.
https://podcasts.apple.com/us/podcast/k%C4%ADnder-l-i-g-h-t-s/id1588421800

Preparing Young Children for School - Practice Guide
Recent research has identified practices that have the potential to prepare young children to benefit from the learning opportunities they will encounter in school.
In collaboration with expert panelists, the What Works ClearinghouseTM (WWC) distilled that research into practical recommendations for preschool educators to use to help prepare children for school. The Preparing Young Children for School Practice Guide details seven evidence-based practices designed to be used by teachers; center and program directors; district or state personnel involved in adopting curricula for preschool programs; and parents and caregivers.
Please click the link below for more information.
California ASCD Congratulates our 2023 Outstanding Instructional Leader Award Recipient
Dwight Bonds
Dwight Bonds, Executive Director California Association of African American Superintendents and Administrators has been named the CASCD Outstanding Instructional Leader (OIL) Awardee - March 2023
The OIL Award is given annually to recognize an individual educator who has significantly contributed to education in California.
Dwight Bonds, an educator for over 50 years, is the Executive Director of the California Association of African American Superintendents and Administrators (CAAASA). CAAASA, which is celebrating their 30th anniversary this year, is comprised of educational leaders committed to identifying and addressing the critical issues in education that impact all students, but especially issues relative to the status and performance of African-American students in California. Under the outstanding leadership of Dwight Bonds, CAAASA has grown its membership exponentially; strengthened key partnerships to support improving experiences and outcomes for African American students; and is recognized as a critical voice in addressing the underrepresentation of African American teachers and administrators. Dwight Bonds has worked tirelessly during his 16 year tenure as Executive Director to identify and expand opportunities to provide high quality, student-driven professional development and establish professional learning networks with state and local entities focused on eliminating disparities and improving educational systems for students of color. Most recently, CAAASA's mission has broadened to include supporting health and wellness for students and families of color through partnerships and grants that provide health and dental screenings and information, immunizations, school supplies, food, clothing, and other essential resources.
Mr. Bonds has worked in many capacities including School Administrator with Los Angeles County Office of Education (LACOE). He also served as an Associate Director for a federal education teacher training program at the University of Southern California. As an employee of LACOE, he established exemplary educational programs including the Hollywood Entertainment Museum Arts Academy. This High School was created to provide adjudicated students with career preparation and employment in the entertainment art industry. Mr. Bonds also established meaningful work partnerships programs for students with disabilities including Target stores, Vons Company, Johnson & Johnson companies, Paramount Studios and McDonalds national and state corporate offices. Mr. Bonds has spent most of his professional career working with challenged student populations including incarcerated youth, students with disabilities and students in alternative settings.
He serves on the National Alliance of Black School Educators Foundation (NABSEF) Board of Directors, National Council on Educating Black Children (NCEBC) Board of Directors, Co-Chair of the Education is a Civil Rights Committee and many other educational civil rights organizations.
In the words of Warren G. Bennis, "Leadership is the capacity to transform vision into reality." Dwight Bonds has, without question, demonstrated this type of leadership during his entire career and is more than deserving of this years CASCD Outstanding Instructional Leader Award.
Award presented by Katherine Castleberry and Dr. Michele Bowers, CASCD Board of Director members on March 15, 2023 at CAAASA.
CASCD Outstanding Instructional Leader Award
This award will be given annually to recognize an individual educator who has significantly contributed to education in California. This educator will have significantly impacted/influenced public education in educating the whole child through influence, advocacy, leadership, or teaching. The individual being recognized will receive this award at a board meeting or another meeting of their choice. The Membership /Governance Committee and Executive Director will recommend an individual yearly for this award.
Timeline for California Outstanding Instructional Leader Award
October-December 2023 – Announcement and distribution of nomination forms
December 15, 2023 – Deadline for award nomination acceptance
January 2024 – G/M Committee and CASCD Executive Director review nominations and make selection recommendation(s).
February 2024 – CASCD Board of Director takes action on selection recommendation.
March 2024 – Public announcement of winner
TBD - Individual award ceremony.